New: Rideshare? If you'd like to share a ride to WMCSA, we suggest that you advertise on the WMCSA 2002 bulletin board.
WMCSA 2002 will take place at the Villa Roma Resort & Conference Center, Callicoon, New York. For booking information go to the registration page.
Callicoon is nestled in the Catskills region of New York State. The area is only about an hour's drive from the Stuart/Newburgh airport and about 3 hours' drive from New York City. The region is refreshingly rustic and peaceful with views of rolling hills and green meadows. The delaware river also meanders nearby. Local activities in the summer include golf, hiking, horseback riding, fly fishing, and canoeing the delaware river. The catskills area is also sprinkled with beautiful lakes and small quiet towns. The Villa Roma hotel is nestled in a set of hills far from any distraction. The hotel offers state-of-the-art living and conference facilities with a variety of dining facilities and other amenities on site.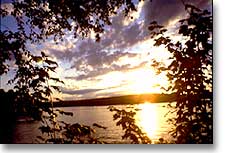 Travel information
Click here for driving directions to Callicoon.

Estimated driving times from nearby airports:
Stuart/Newburgh airport (1 hour drive)
La Guardia airport (nearly 3 hours)
JFK Airport (nearly 3.5 hours)
Westchester county airport (nearly 2.5 hours)