Advanced Program

Day 1 - February 26, 2007

Breakfast and Registration: 7:45am - 8:30am

Opening Session: 8:30am - 10:00am

Opening Remarks


Keynote: Christian Lindholm, "Mobile 2017" - A Personal Vision of How I Would like Mobiles to Evolve"

Break: 10:00am - 10:30am

Paper Session 1 Security and Privacy: 10:30am - 12:00pm
Session Chair: M. Satyanarayanan, CMU

Towards Secure Localization Using Wireless Congruity
Arunesh Mishra, Shravan Rayanchu, Ashutosh Shukla, Suman Banerjee, University of Wisconsin, Madison

Enabling Secure and Spontaneous Communication between Mobile Devices using Common Radio Environment
Alex Varshavsky, University of Toronto; Anthony LaMarca, Intel Research Seattle; Eyal de Lara, University of Toronto

User-Controllable Security and Privacy for Pervasive Computing
Jason Cornwell, Ian Fette, Gary Hsieh, Madhu Prabaker, Jinghai Rao, Karen Tang, Kami Vaniea, Lujo Bauer, Lorrie Cranor, Jason Hong, Bruce McLaren, Mike Reiter, Norman Sadeh, Carnegie Mellon University

Lunch: 12:00pm - 1:00pm

Paper Session 2 Applications: 1:00pm - 2:30pm
Session Chair: Natalia Marmasse, Google Inc.

Pictorial Image Code: A Color Vision-based Automatic Identification Interface for Mobile Computing Environments
Cheolho Cheong, Tack-Don Han, Yonsei University ; Jae-Yun Kim, Taek-Jean Kim, Keechoon Lee, Sang-Yong Lee, ColorZip Technology, Korea; Akio Itoh, Tasumoto Asada, Christopher Craney, ColorZip Japan

"My iPod is my Pacifier": An Investigation on the Everyday Practices of Mobile Video Consumption
W. Alex Vorbau, April Slayden Mitchell, Kenton O'Hara, Hewlett-Packard Labs

Sensing Danger – Challenges in Supporting Health and Safety Compliance in the Field
Nigel Davies, Christos Efstratiou, Joe Finney, Rob Hooper, Gerd Kortuem, Mark Lowton, Lancaster University

Break: 2:30pm - 3:00pm

Paper

Session

3 Devices:

3

:

00pm

-

4:

00

pm


Session Chair: Jason Flinn, University of Michigan
Towards Trustworthy Kiosk Computing
Scott Garriss, Carnegie Mellon University; Ramon Caceres, Stefan Berger, Reiner Sailer, IBM Research; Leendert van Doorn, AMD; Xiaolan Zhang, IBM Research

Pocket Hypervisors: Opportunities and Challenges
Landon Cox, Duke University; Peter Chen, University of Michigan


Poster and Demo Session // Reception: 5:30pm - 6:30pm
Dinner: 6:30pm
Talk: "Grounding the Digital World: Mobile Sensing"
Speaker: Henry Tirri, Nokia Research
Bio: Dr. Henry Tirri heads the System Research Centers (SRC) at Nokia Research. SRC focuses on disruptive systems research that enables new business opportunities for Nokia by extending the traditional Nokia realm of research, with a strong presence in world leading innovation ecosystems. Henry joined Nokia in 2004 as Research Fellow at Software and Applications Laboratory. He holds Ph.D. in Computer Science from University of Helsinki, Finland. He is also a Professor of Computer Science at the University of Helsinki and an Adjunct Professor of Computational Engineering at the Helsinki University of Technology. His interests lie in various subfields of Artificial Intelligence, information theory, search technologies and wireless sensor networks. Henry has extensive experience in running both research activities in the fields of intelligent systems and networking. Before joining Nokia he was the Head of Graduate School at University of Helsinki, Head of Intelligent Systems Laboratory and was leading a large world-class research group in probabilistic modeling. He has held various other positions including Research Scientist at MCC, MTS at At&T Bell Laboratories, Visiting Associate Professor at Purdue University, Visiting Scientist at NASA AMES, Visiting Professor at Stanford University and UC Berkeley, and Vice President of Scientific Operations and Co-Founder of Ekahau. Henry is the author and co-author of more than 170 academic papers in various fields of Computer Science, Social Sciences and Statistics. He has five patents.

Day 2 - February 27, 2006
Breakfast: 8:00am - 9:00am
Paper session 4 Wireless:

9:00am - 1

0:

3

0am
Session Chair: Jeffrey Hightower, Intel Research Seattle
Beacon-Stuffing: Wi-Fi Without Associations
Ranveer Chandra, Jitendra Padhye, Lenin Ravindranath, Alec Wolman, Microsoft Research

TRADE: Cooperation without Trust in 802.11 Networks
Kan Cai, Michael Feeley, University of British Columbia

Towards an Architecture for Efficient Spectrum Slicing
Suman Banerjee, Arunesh Mishra, Vladimir Brik, Vivek Shrivastava, University of Wisconsin; Victor Bahl, Microsoft Research
Break: 1

0:30am -

1

1:0

0am
Paper Session 5 Networking: 11:00am - 12:30pm
Session Chair: Dina Papagiannaki, Intel Research Pittsburgh
ParaNets: A Parallel Network Architecture for Challenged Networks
Khaled A. Harras, Mike P. Wittie, Kevin C. Almeroth, Elizabeth M. Belding, University of Califonia, Santa Barbara
Collaborative Downloading for Multi-homed Wireless Devices
Ganesh Ananthanarayanan, Venkata Padmanabhan, Chandramohan Thekkath, Lenin Ravindranath, Microsoft Research
Towards an Energy-Star WLAN Infrastructure
Amit Jardosh, University of California, Santa Barbara; Gianluca Iannaccone, Konstantina Papagiannaki, Intel Research Cambridge; Bapi Vinnakota, Intel Corporation
Lunch: 12:30pm-1:30pm
, closing remarks
Doctoral Consortium: 2:00pm - 4:00pm
Learning Activities of Mobile Users from Sparse Datasets
Fahd Albinali, University of Arizona

Fine-Grain Adaptation Using Context Information
Iqbal Mohomed, University of Toronto

Integrated Detection and Mitigation of Colluding Attacks in Mobile Ad Hoc Networks
Xu (Kevin) Su, University of Texas at San Antonio

GP-Pro: The Generative Programming Protocol Generator for Routing in MANETs
Pedro E. Villanueva-Peņa, University of Ottawa



Sponsored by: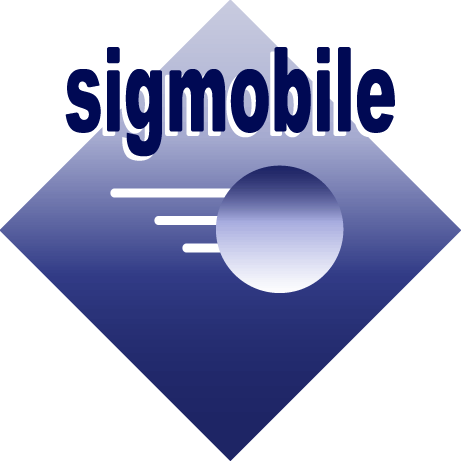 Corporate Sponsors: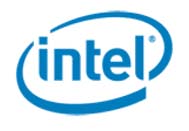 In cooperation with: